Accounting & Bookkeeping
Depending on the type of business you have, you could be based almost anywhere. For example, some small businesses may need little more than a laptop and an internet connection. Others may need tools, supplies or a vehicle, but they'll still be agile – ready to move wherever their work takes them.

With all this freedom, you'll need accounting software that works the way you do. Small Business accounting software has to suit your flexible way of working.

We will help you to develop a perfect solution which delivers all the information you need to manage your business whilst being quick and convenient to use.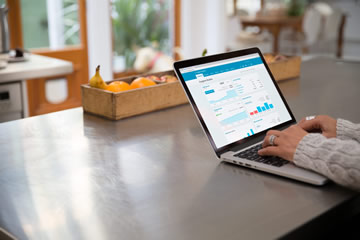 First Client Visit
We will come to meet you free of any charge to discuss and fully understand your business. Then we will suggest the best approach to handle your accounting needs.


We will always try to make the process as painless as possible, both for you and for us. It is important to get it right, but it needn't become a major production.
Our Proposal
When we have agreed our role with you this will be confirmed in a simple and clear Engagement Letter setting out our terms, and the cost of providing the service for you.

We try to provide no more and no less than you actually need. If you find there are additional services which will help you, then we can always add them in as we go along.
Cloud Accounts
We find that increasing numbers of our clients are moving to a cloud accounting solution, providing them with the freedom and flexibility to view or work on their accounts on the go.


If this is part of the solution we are providing then we will set up and populate your cloud based system in the first stage of our engagement.
Our Services
We will provide the serives we have discussed and agreed, if you need to see us we will visit or chat on phone of Skype.

We will keep close to ensure that we have the information we need to prepare and deliver your accounts. We always try to leave plenty of time, so that we are never in a rush. Please work with us on this, it is much less stressful.